Melanie Kebler
Candidate for Mayor
Bold leadership for the challenging times ahead.
I'm running for mayor because I care deeply about our city, and I want to create a sustainable future for Bend. Years of public service, as well as my time already serving as your Councilor, have shown me that we need strong leadership in the mayor's role to meet the challenges our city faces as we grow.
Whether you rent your home or own it, whether you have always lived here or moved here recently, and no matter your age or your background, everyone deserves the opportunity to thrive in Bend. We must work together on effective solutions while leaning on our strength as a community that knows how to adapt and evolve. I'm ready to lead our city in that work.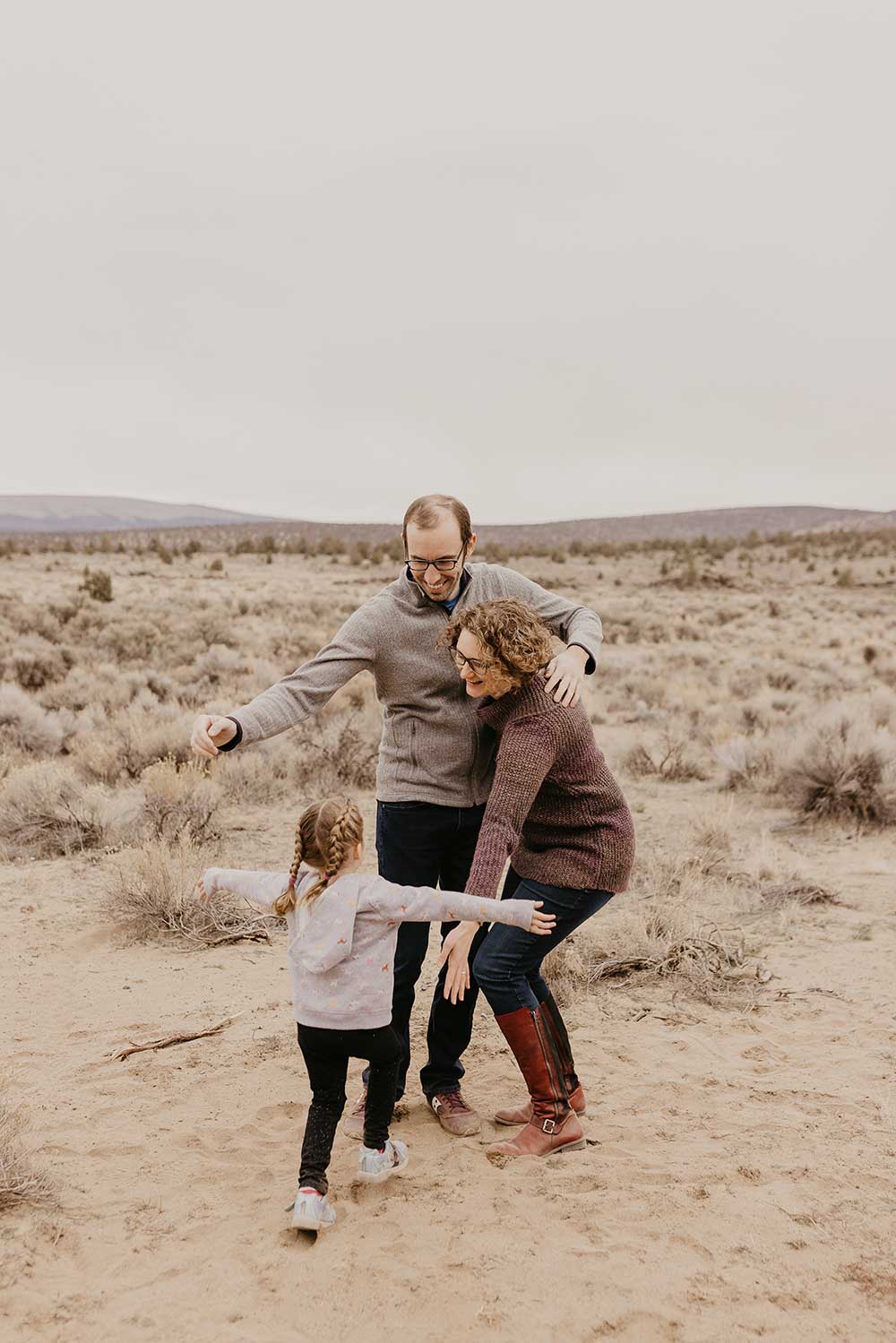 Meet Melanie
When I was growing up in Bend it was still a small city. By the time I graduated from Bend Senior High, I had already watched our city grow and change.
After college in Michigan, I returned to Oregon for law school at Lewis & Clark. I couldn't stay away from the Pacific Northwest for long.
I began my career in public service as a state prosecutor, where I saw the barriers crime victims faced getting justice in our legal system. That led me to become a victims' rights attorney for the non-profit Oregon Crime Victims Law Center in Portland.
When the opportunity arose to transfer to Bend, I was thrilled at the chance to raise my daughter in the beautiful town where I grew up. In 2020, I was honored to be elected to the City Council.
In my career so far, I've learned to listen to all voices, not just those I agree with. I've also learned the power of cooperation and collaboration.
Those skills have helped me collaborate with fellow City Councilors over the last year. We've worked to take on the housing crisis, invest in equity and inclusion, start work on safer, more connected ways to get around town, take a strong stance on protection of our environment, and plan for a safer and more sustainable future.
I'm proud of the progress we've made. As a candidate to become your mayor, I stand ready to tackle the challenges and embrace the opportunities Bend will encounter in the coming years.
Endorsements
Jason Kropf, State Representative
Phil Chang, Deschutes County Commissioner
Bend Mayor Gena Goodman-Campbell
Bend Mayor Pro Tem Anthony Broadman
Bend City Councilors Megan Perkins, Barb Campbell, Stephen Sehgal, and Mo Mitchell
Deb Schoen, Bend Parks and Rec Board Chair
Nathan Hovekamp, Bend Parks and Rec Board Vice Chair
Ariel Méndez, Bend Parks and Rec Board Member
Melissa Barnes Dholakia, Bend-La Pine School Board Chair
Marcus LeGrand, Bend-La Pine School Board Vice Chair
Alan Unger, Former Mayor of Redmond
Rita Schenkelberg, Former Bend City Councilor
Judy Stiegler, Former State Representative
Mike Dugan, Former Deschutes County District Attorney
Jamie McLeod-Skinner, Candidate for Congressional District 5
Ruth Williamson, Community Leader
Erick Petersen, Local Entrepreneur
Mike Riley, Environmental Advocate
Roger Worthington, Founder, Worthy Brewing
Brian Ladd, The Ladd Group
Alison Hohengarten, Local Attorney
Kathy Austin, Architect
Mandy and John Butera, Small Business Owners, Wren and Wild
Angela Chisum, Small Business Owner
Patricia Nelson, Local Attorney, Owner, Two Spruce Law
Mario Riquelme, Local Attorney
Robert Brazeau, Local Attorney, Mediator
Phil Garrow, Local Attorney
Linda Heisserman, Massage Therapist
Alison Lynch Miller, Physician
Emilie Cortes, Bend Budget Committee Member